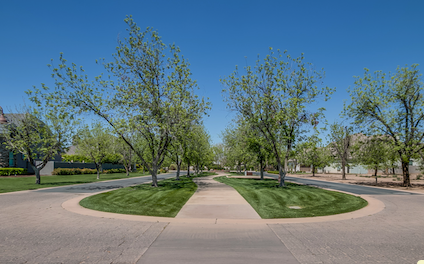 The Pecans Launches its New Website
The Pecans has launched its newly designed website! The new site will be regularly updated with important information for the community. It will also help future residents see why moving to The Pecans is such a great decision!
---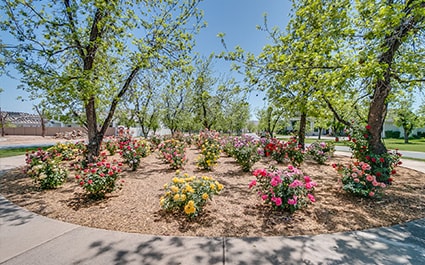 Spring in The Pecans
We would like to announce our upcoming annual Homeowners' Association meeting on April 24th at 6:30 pm. It will be held at the Queen Creek library in the Zane Grey room like previous years.
As in past years, this year's agenda will include a review of our finances, which is always of great interest to our homeowners and lot owners.
---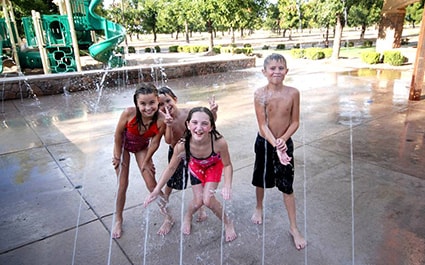 Splash Pad Access for Home/Lot Owners
The Pecans newest attraction is finally here! We have built the perfect family summer activity in the grove! The splash pad is 1,000 sq ft with 34 in ground spray jets and features a 12 foot tall rustic water towner. This tower fills a 50 gallon bucket that dumps every 5 minutes down on a crowd of kids filled and anticipation. This was designed for all ages, with some jets only bubbling up for the tiny toddlers, to jets spraying over 10 feet for the older kids.
---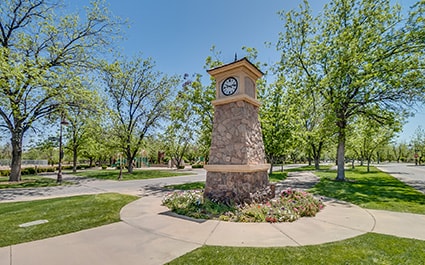 Photography Prohibited for Non Home/Lot Owners
Because of the high photography demand created by The Pecans of Queen Creek's beautiful landscape design we must limit photography to home/lot owners only. If you have any questions please speak with the staff in the gate house.
---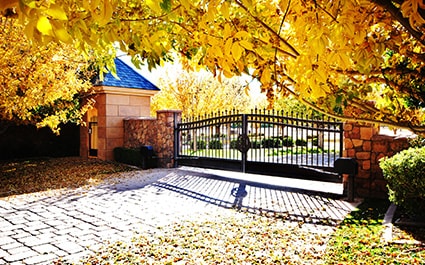 Arizona's top 'city on the rise' is not what you'd expect
If you had to guess which Arizona city topped the latest list of "Cities on the Rise" from NerdWallet, you'd be wrong.
According to the personal finance website, Florence, a far southeastern suburb of Phoenix, is Arizona's top city on the rise.
---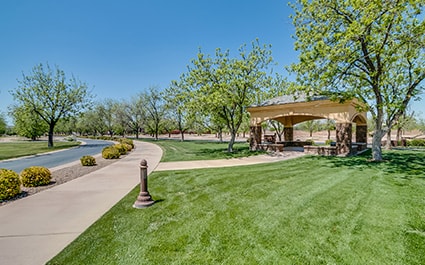 Cities on the Rise in Arizona
Arizona is bouncing back. Once the symbol of the nation's housing crisis, the Grand Canyon state is now beating the national average in population growth — 3.7% for the past 31 months versus the U.S. average of 2.4% — and housing permits are expected to double by 2016.
---